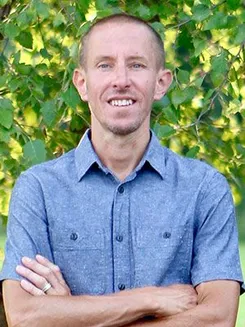 Tyson Bross, DMD
PEDIATRIC DENTIST
Dr. Tyson Bross obtained his DMD (Doctor of Dental Medicine) from the University of Connecticut in 2006. During his training in Connecticut, he also completed a PhD in Genetics and Developmental Biology. As part of his combined training, Dr. Bross has spent a great deal of time teaching and performing research in addition to his dental education.
He completed his pediatric dental training at the prestigious Children's Hospital of Pittsburgh in 2008, where he was chief resident. In addition to advanced training in the dental techniques and treatment of children, this hospital-based residency provided expertise in dental sedation, the management of trauma, and the treatment of patients with special needs.
Following his residency, Dr. Bross spent time as a pediatric dental associate in Philadelphia, PA and Salisbury, MD. He loves living near the Bay, and lives with his wife, Brittany, and their four children on the Eastern Shore.
Dr. Bross has a fun and easy-going personality and spends his free-time running the trails and roads of Anne Arundel and Queen Anne's County as well as surfing the area's Atlantic coastline. He also is an accomplished guitarist and avid golfer. He feels blessed for the opportunity to help ensure that all our children can have happy and healthy smiles!
He is a Board-Certified Pediatric Dentist and a member of the American Academy of Pediatric Dentistry as well as the Academy of Laser Dentistry and the Academy for Sports Dentistry. He has been on the medical staff at Anne Arundel Medical Center since 2011 and is also on staff at the University of Maryland – Laurel Regional Hospital.
---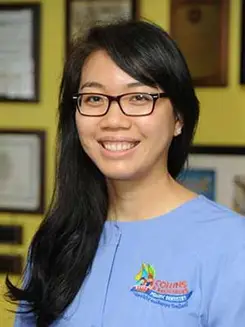 Dr. Jessica Lee
PEDIATRIC DENTIST
Dr. Lee was born in Washington, DC and grew up with 3 younger siblings. She attended Cornell University and studied Bioengineering. After college, she came back to Maryland and worked at a biotech company for two years before deciding to pursue dentistry.
Dr. Lee received her DDS at the University of Maryland. After spending time working with children at Maryland, Dr. Lee decided to pursue further training in pediatric dentistry. She then spent two years in Philadelphia where she completed her Pediatric Dental residency at the Children's Hospital of Philadelphia/University of Pennsylvania. Her education included training with special health care needs patients, facial/dental trauma, oral sedation and treatment of children under general anesthesia. In her free time, she enjoys running, traveling, and cooking.
---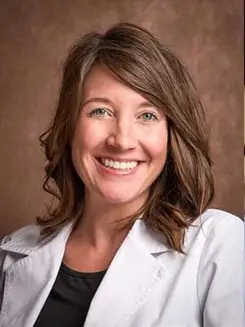 Dr. Ashley Francis
GENERAL DENTIST
Dr. Francis received her dental degree from the University of Maryland School of Dentistry. She completed an additional Advanced Education in General Dentistry at the University of Maryland. Dr. Francis is an important addition to our team in that we can now provide our services to adults who wish to partake in our office's fun and inviting atmosphere. She also helps to provide services for some of our older children where the lines between Pediatric Dentistry and General Dentistry start to intersect. She is an Invisalign-certified provider.
When she is not practicing dentistry, Dr. Francis is also a talented musician/singer, and performs with her church. She resides in Annapolis with her husband and her two sons.
---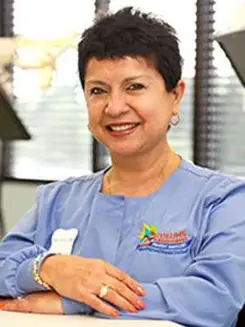 Dr. Collins
PRACTICE FOUNDER (Retired)
Dr. Collins obtained her Doctor of Dental Medicine (D.M.D.) from the University of Pittsburgh. She also completed a 3 year specialty program at the University of Pittsburgh and obtained a Master's Degree (M.D.S.) in Pediatric Dentistry. During these 3 years, Dr. Collins was a Clinical Instructor in Pediatric Dentistry and the Chief Resident for 1 year. Dr. Collins is a Board Certified Pediatric Dentist and a Fellow with the American Academy of Pediatric Dentistry. She has also been on the medical staff at Anne Arundel Medical Center since 1990.
Dr. Collins began practicing Pediatric Dentistry in 1986. She was a full time associate for 1 year in Beaver, Pennsylvania, and for 2½ years in Bowie, Maryland. She opened her own practice in Annapolis on February 15, 1990 and retired from active practice on December 31, 2017.
Dr. Collins is an American citizen, born in Chile, S.A. Her husband, Steven, is a civil engineer originally from Maine. They moved to Maryland in 1987 and decided to stay here permanently. Dr. Collins is also the proud mom of two children, Christina and Patrick. She is now an even prouder grandmother and is enjoying her retirement by traveling and spending time with family.
---